LUKUBA ISLAND LODGE, OUR PRIVATE ISLAND LAKE VICTORIA
Lukuba Island Lodge is our private island and lodge in Lake Victoria. A unique, exclusive location in one of the most amazing natural paradises in Africa. A different experience that begins when travelers sit in our traditional boat and sail on a brief journey to the beach on Lukuba Island.
Our accommodation has impressive cosy & warm common areas to allow you to rest after a long day in the wilderness. The restaurant, overlooking the lake, is characterized by its excellent service and delicious food prepare by our expert chef. The lodge also has a private beach and large terrace offering views of the incredible sunsets over the world's second-largest lake.
https://www.youtube.com/watch?v=ydSBSMCS6EY
OUR COTTAGES
Lukuba Island Lodge has ten spacious cottages of different styles with two comfortable queen beds, stunning views of the lake and private bathroom and terrace. All cottages are dressed with vibrant colours to reflect the joy of the African spirit.
The lodge includes ten cottages with views of the lake, each with a bedroom and ptivate bathroom and a porch for taking in the landscape. The decoration is inspired by the fishing villages surrounding the lake. Fabrics in different colours and textures combine with wood and natural fibre handmade furniture  that adhere to our principle of respect for the environment.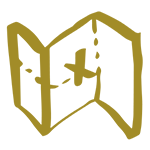 ROUTES
Lukuba Island Lodge is the only one and most exclusive acommodation within the Lake Victoria. The perfect place to rest.
SAFARI NYOTA
ROUTE:
Day 1.- Nairobi.
Day 2.- Masai Mara NR. Flight to Masai Mara NR. Game drive.
Day 3.- Masai Mara NR. Game drive with 4×4 vehicle and walking safari through the main crossing spots of the Great Migration.
Day 4.- Lake Victoria. Traditional boat ride at sunset.
Day 5.- Serengeti NP. Traditional boat ride at sunrise to return to the mainland. 4×4 game drives at the Serengeti NP.
Day 6 .- Serengeti NP. 4×4 game drives.
Day 7.- Ngorongoro Conservation Area. Visit to a cultural Masai village.
Day 8.- Arusha. Safari inside the Ngorongoro crater.
Day 9.- Return. Transfer to the airport.
EXTENSION LAKE EYASI:
Day 8.- Lake Eyasi.
Day 9.- Arusha. Visit of tribes Datoga and Hadzabe.
Day 10.- Return. Airport transfer.
Optional activities
Balloon Safari
Natur walk
Empakai Trekk
What our travelers say
"Small peace of paradise from mother nature on the lake Victoria, and a perfect place to start your tour in eastern Africa. It's hard to find proper words to describe it, unless you come and see it with ur own eyes. Karibu"

"Paradise "
"We came to visit family in Musoma and had a night on the island. Not nearly long enough. From start to finish it was wonderful, out hosts Serena and Roo were there to meet us on arrival and were very helpful from start to finish even getting us from the dining room to show us the Jenna cats behind the kitchens. The food was amazing and they even managed to provide a birthday cake - no mean feat as everything needs to be brought in. Possibly one of the best places we have ever stayed."

"Perfect paradise"
Be in touch
If you have any question about Lukuba Island Lodge,
please contact us and we will answer you.
Thanks.